aaroncajes


60 pts.

(Not Ranked Yet)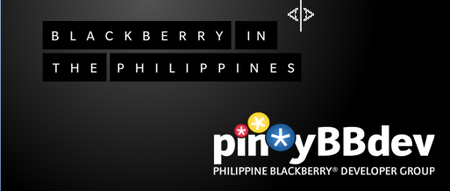 BlackBerry 10 is here! And we love to show it to our beloved community! Yes! That's you! We want you to join us on this awesome event! Okay…
So ask yourself:
1) Wanted to know more about BlackBerry 10?
2) Do you have a BlackBerry Z10 and wanted to know more about your it? Join our meet-up!
3) Do you have a BlackBerry Z10 and needed some help setting up apps like instagram?
4) Are you experiencing some software/setup problems in your BlackBerry Z10?
6) Are you interested in buying a BlackBerry Z10 but wanted to try out the device first?
5) Do you want to see the BlackBerry Z10(Red) limited edition?
Then come join us in this meet-up! Register now! This is open to both Developers and Users! Know more about BlackBerry Z10 with our Guest Senior BlackBerry Trainer for Philippines, Waheed AL-Jarallah. Bring your devices and will help you setup apps such as Instagram through our "Application Corner" and get assistance in your "How-To" questions in our "Support Corner".
Join us as we share with you the power of BlackBerry 10 over pizza and coffee! If you're ready to join just simply sign up here.
See you there!!!!